Imperial ERP
Take your company to a higher level
Our Imperial ERP system is a flexible enterprise resource planning (ERP) solution with an architecture created precisely and functionality chosen carefully. Our integrated information system is a tool created with medium and large businesses in mind as well as public administration institutions. Imperial ERP is a system designed to aid in business management or the cooperative work of partner business groups. ERP class systems help various institutions, service companies, production companies, etc. The system's modern and professional architecture is adapted for the concrete requirements of various industries.
The system we're offering is made up of integrated solutions combining precisely and deliberately built modules. Every institution that chooses Imperial ERP receives the ability to choose only necessary modules and functions. All chosen elements can be adapted to the precise specifications of your business if needed, and we can modify them according to your individual order, which allows you to gain an optimal solution adapted to your needs.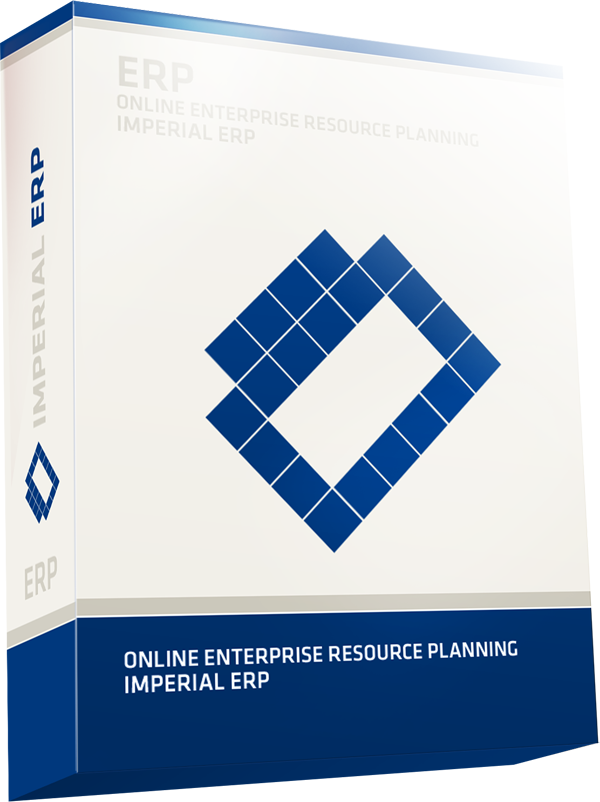 Why it's worth choosing Imperial ERP
Structured, planned work
This is a system helping to maintain order in your work, properly segregating its particular elements and ensuring punctuality.


Intuitive interfaces thanks to the application of our Imperial system
An intuitive system set for professionalism and modernity. Each element of the structure emerged for a certain purpose and besides this precisely created architecture, the entire system contains intuitive management panels which ease the work of users at various levels of expertise.


Customer needs are analized before implementing the system
Our ERP system is a tool suited to the work of companies operating within various fields of business. However, before implementing any new system, we analize the individual needs of the client, then we introduce particular solutions to the system, in this way creating a "tailor-made" system and ensuring the right working environment.


Access rights
We provide a complex security management tool for the company at the level of the implemented system. Our solution functions in terms of taking control of the rights / authorizations of all people using the system and those integrated with it.
Constant software development
We possess a wide range of modules and ready solutions. We're currently working on improving the system and its constant development, thanks to which our solutions are polished and always up-to-date.

All company information available in a single place
Built-in functions storing all documentation concerning your company in a single place. Having the right permissions, a user has access to all connected sales or purchase documents, etc.


Tech support and post-implementation help
We supply a year-long warranty, professional tech support and help during every stage of implementation and completion.


Post-implementation user manual
For the comfort of our clients, for individual orders, we prepare a user manual for the implemented system. A precise description of the prepared functions as well as their uses is an excellent introductory to working on the system, especially for new employees and others beginning to work on it.


Security
The system contains professional and proven solutions, ensuring the security of stored information, adequately protecting the system from unauthorized access to resources.
What fields does the system work in?
Employee / team work management
Warehouse inventory
On-line sales
Production / manufacturing planning
Invoicing - accounting documents
Document circulation within company
Automated document generation in company -
document generation on firm paper in PDF or DOC form
Customer relations management
Quoting / sales
Trade reporting
Imperial ERP works excellently for those businesses with a single headquarters as well as those utilizing the same resources from a number of different locations, and with any number of employees. The system was carefully thought out, and continues to be developed and improved especially along the lines of customer needs and the possibilities offered by ever newer advanced technologies.
System implementation stages
Analysis
Pin-pointing the exact tasks needed in the implemented system (analysis)
Description of internal prodecures
Workflow creation (defining the way information flows)
Document preparation - system specifications
Result of business analysis (documentation, workflows, organization schemes)
Implemention of the information system
Activating a test version of the software
Implementing ready modules
Implementing dedicated software - adapted to the requirements of the company
Implementing the prepared system for the customer
Personnel training
Post-completion care and supervision