Alpine – Carpathian Cooperation Bridge
Information service
We prepared an information service for the Alpine – Carpathian Cooperation Bridge. The "Alpine-Carpathian Cooperation Bridge" project was realized as part of the Swiss-Polish Cooperation Program, a irreversible aid program directed at new member countries of the European Union, established by the Government of the Swiss Confederation.
The work on the service covered the implementation of standard components such as "News" and "Calender" as well as a few dedicated functions described below.
Implemented dedicated solutions:

Interactive counter – a component counting down the time to a given event.
A map of objects – in this case it's a map of institutions cooperating under the agreement presented on Google Maps. This component also provides the ability to report the desire to cooperate.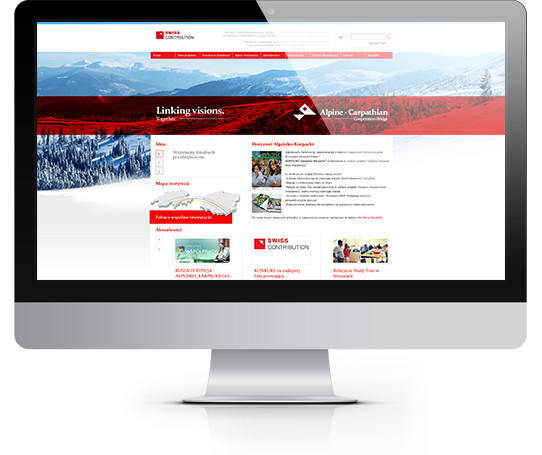 Scope of work: